IN HER WORDS
Philanthropists Award $40 Million to Help Advance Gender Equity
The Equality Can't Wait Challenge rewarded initiatives focused on individual empowerment and broad-scale policy change.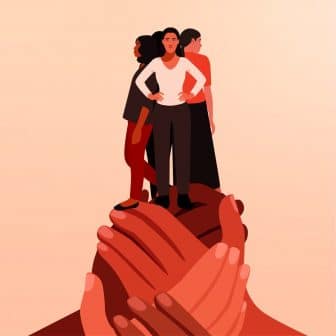 "It's the first competition centered on gender with an award of this magnitude."
— Nicole Bates, director of strategic partnerships and initiatives at Pivotal Ventures
---
The groundbreaking competition for gender equality concluded on Thursday with $40 million awarded to four initiatives that advance the influence of women across the United States.
The Equality Can't Wait Challenge — hosted by Pivotal Ventures (the investment company of Melinda French Gates) with support from MacKenzie Scott and Dan Jewett, and Charles and Lynn Schusterman Family Philanthropies — gave $10 million to each of the four winners: a collaboration between New Mexico Community Capital and Native Women Lead; Girls Inc.'s Project Accelerate; Ada Developers Academy; and a coalition of partners formed by the National Domestic Workers Alliance and Caring Across Generations. The awardees were selected from a pool of more than 550 applications.