Native Women Lead Again!
Yá'át'ééh- Greeting! My name is Kalika Tallou and I am the digital media strategist for New Mexico Community Capital and one of the 7 Co-Founders of Native Women Lead. This year's second annual Native Women's Business Summit took place April 5-6th, 2019 and was a huge success.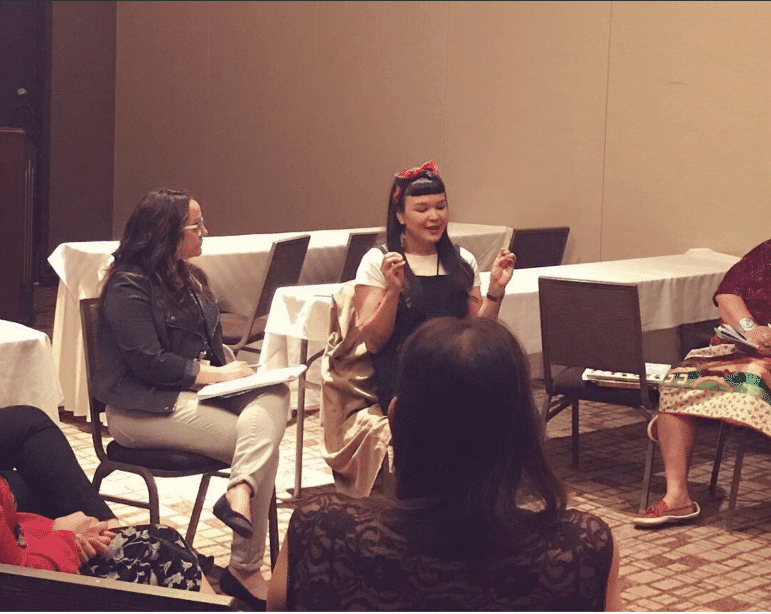 We had women join us from all across Turtle Island and over 42 presenters who brought an incredible amount of vision, leadership, and wisdom to the conference. We awarded 60 scholarships to Native women and students and welcomed over 270 attendees. We were thrilled to be able to offer two full days of expert panels, breakout sessions with powerhouse discussions, Hozho Total Wellness Yoga, healing teas and a full Matriarchy Market Place with artist booths. Once again, we were able to provide childcare as well as on-site expert bodywork for massage.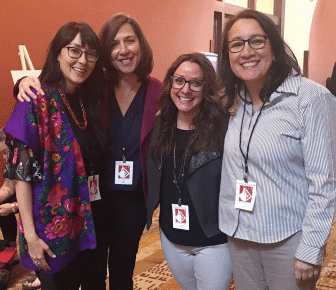 Native Women Lead (NWL) has been dedicated to developing creative spaces for women's voices to be heard and acknowledging our interwoven strengths and larger commitments to our families, tribes and organizations. As a Native Entrepreneur-In-Residence (NEIR) alumna, it has been an incredible experience to work with other NEIR participants and mentors. At our conference, various NEIR participants participated in panels, round table discussions and breakout sessions. Claire Zurawski and Joannie Suina shared about grants and creative ways to access social capital. Arianna Johnny-Wadsworth and Vicki Pozzebon discussed doing business across borders. Dr. Lee Francis and his business Red Planet Books were a part of our Marketplace, and we sold signed copies of "Decolonizing Wealth" by our keynote speaker, Edgar Villanueva, who even brought his mother!
I am happy that we are all continuing to grow or businesses collectively as we plan and Design more opportunities to collaborate as native entrepreneurs. Creating and maintaining relationships is essential to our individual and collective growth as Indigenous entrepreneurs.
The Native Women's Business Summit exemplifies the immense need and interest for women interested in entrepreneurship. Native women are becoming more visible in leadership roles and we want to do everything we can to support this movement. Lastly, I extend a special thank you to NMCC for their continued support as a fiscal sponsor for our event.